ESTRATEGIAS LÍQUIDAS PARA REIVINDICAR A LA DEMOCRACIA
Resumen
Con el objetivo de reivindicar la calidad de la democracia se expone y propone el modelo líquido ante los déficits participativos y representativos. Con una metodología de análisis conceptual se elabora la propuesta teórica y se aportan ejemplificaciones empíricas. Se advierten confusiones entre la democracia líquida y la electrónica, también de los riesgos de obtener tecnocracia digital en vez de tecnopolítica. Ante otros estudios del modelo, la novedad del análisis incluye nexos con la democracia algorítmica y la inteligencia artificial. Las conclusiones muestran el valor del modelo líquido en seis aspectos: dotar a los ciudadanos del espacio para tomar decisiones públicas, acotar los riesgos del populismo, generar instancias de intermediación, aprovechar los avances digitales, influir estructural y coyunturalmente en política.
Palabras clave
deliberación, delegación, digital, algoritmos, inteligencia artificial
Referencias
Aguirre, J. (2019). Democracia Líquida: la opción de las TIC para incorporar la participación ciudadana en instituciones representativas. Athenea Digital, 19 (2).
Aguirre, J. (2021). ¿Qué es la democracia electrónica? La transición política por la transformación digital de la democracia. Ciudad de México: Tirant Lo Blanch.
Araya, E. y Barría, D. (2009). E-participación en el Senado chileno: ¿aplicaciones deliberativas? Convergencia, Revista de Ciencias Sociales, (51), 239-268.
Behrens, J. (2017). The origins of Liquid Democracy. The Liquid Democracy Journal, 5.
Bauman, Z. (2000). Liquid Modernity. Cambridge: Polity Press.
Blum, C. & Zuber, C. (2016). Liquid Democracy: Potentials, Problems, and Perspectives. The Journal of Political Philosophy, 2(24), 162-182.
Bobbio, N. (2005). El futuro de la democracia. México: Fondo de Cultura Económica.
Calvo, P. (2019). Democracia algorítmica: consideraciones éticas sobre la dataficación de la esfera pública. Revista del CLAD Reforma y Democracia, 74, 5-30.
Cárdenas, E. (2018). Iniciativa de ley, Expediente 11849/LXXIV, del 27 de junio de 2018. Monterrey, Legislatura del Estado de Nuevo León.
Consejo Mexicano de Ciencias Sociales (COMECSO). (Productor). (2020). Democratic Design. [Archivo de vídeo]. México.
Dahl, R. (1993) La democracia y sus críticos. Barcelona: Paidós
Elster, J. (2001). Introducción, en Elster, J. (comp) La Democracia Deliberativa. Barcelona: Gedisa, 13-33.
Fallon, F.; Beccy, A. & Williamson, A. (2011). Parliament 2020: visioning the Future parliament. International comparison: Australia, Canada, Chile and the
United Kingdom. London: Hansard Society.
Ferreira, B. (2020). Design para a cidadania digital: mapeamento de plataformas digitais de participação política. Brasil: 43º Congresso Brasileiro de Ciências da Comunicação.
Ferri, C. (2012). O parlamento aberto na era da internet: pode o povo colaborar com o Legislativo na elaboraçãodas leis? Brasília: Câmara dos Deputados.
Finchelstein, F. (2017). From Fascism to Populism in History. Los Angeles, USA: University of California.
Ford, B. (2002). Delegative Democracy.
Ford, B. (2014). Delegative Democracy Revisited.
Grossman, L. (2006). You — Yes, You — Are TIME's Person of the Year. Time.
Held, D. (1991). Modelos de Democracia. Madrid: Alianza Editorial.
Innerarity, D. (2020). Una teoría de la democracia compleja. Gobernar en el siglo XXI. Barcelona: Galaxia Gutenberg.
Innerarity, D. y Colomina, C. (2020). La verdad en las democracias algorítmicas. Revista CIDOB d'Afers Internacionals, (124), 11-23.
Judis, J. (2016). The Populist Explosion: How the Great Recession Transformed American and European Politics. Bogotá: Colombia Global Reports.
Jurado, F. (2014). Nueva gramática política. De la revolución en las comunicaciones al cambio de paradigma. Barcelona: Icaria & Antrazyt.
Kahng, A., Mackenzie, S. and Procaccia, A. (2018). Liquid Democracy: An Algorithmic Perspective. Proceedings of 32nd AAAI Conference on Artificial Intelligence.
Keane, J. (2009). The Life and Death of Democracy. Londres: Simon & Schuster.
Kersting, N. (2012). Electronic Democracy (The World of Political Science - The development of the discipline). Deustsland: Verlag Barbara Budrich.
Khutkyy, D. (2019). Pirate Parties: the social movements of electronic democracy. Journal of Comparative Policy Analysis: Research and Practice, 12(2), 49-68.
Krimmer, R. (2009). The map Modern democracy. The Modern Democracy Magazine, (1), 8-9.
Kuhn, I. (2013). Liquid Democracy: Chancen und Grenzen einer neuen Form der Bürgerbeteiligung. Frankfut: Europa-Universität Viadrina Frankfurt.
Kurban, C.; Peña-Lopez, I. & Haberer, M. (2016). What is technopolitics? A conceptual scheme for understanding politics in the digital age. Building A European Digital Space. En A A.V V. 12th International Conference on Internet, Law and Politics. Barcelona: UOC, Huygenes Editorial, 499-519.
Landemore, H. (2021) Open Democracy and Digital Technologies. En Bernholz, Landemore and Reich (Ed.), Digital Technology and Democratic Theory. Chicago: University of Chicago Press, 60-100.
Leston-Bandeira, C.& Bender D. (2013). How deeply are parliaments engaging on social media? Journal Information Polity, 18(4), 281-297.
Levitsky, S. y Ziblatt, D. (2018). Cómo mueren las democracias. Barcelona: Ariel.
Linares, S. (2019). Democracia participativa epistémica. Madrid: Marcial Pons.
Linares, S. y Welp. Y. (2019). Las iniciativas ciudadanas de referéndum en su laberinto. Revista Latinoamericana de Política Comparada CELAEP, (15), 55-77.
Linz, J. (1978). La quiebra de las democracias. Madrid: Alianza Editorial.
Lissidini, A., Welp, Y., Zovatto, D. (2008). Democracia Directa en Latinoamérica. Buenos Aires: Prometeo Libros.
Lissidini, A., Welp, Y., Zovatto, D. (2014). Democracias en movimiento. Mecanismos de la democracia directa y participativa en América Latina. Ciudad de México: UNAM.
Macpherson, C. B. (1982) La democracia liberal y su época. Madrid: Alianza Editorial
Manin, B. (1997). The Principles of Representative Government. Cambridge: Cambridge University Press.
Mendoza, N. (2015). Liquid Separation: Three Fundamental Dimensions within LiquidFeedback and other Voting Technologies. JeDEM, 7(2), 45-58.
Michels, R. (2008) Los partidos políticos. Un estudio sociológico de las tendencias oligárquicas de la democracia moderna. Buenos Aires: Amorrortu.
Paulin, A. (2014). Through Liquid Democracy to Sustainable Non-Bureaucratic Government. JeDem, 6(2), 216-230.
Paulin, A. (2020). Ten years of liquid democracy research: An overview. Central and Eastern European EDem and EGov Days, 338, 455–466.
Peña-López, I. (2011). The disempowering Goverati: e-Aristocrats or the Delusion of e-Democracy. eJournal of eDemocracy & Open Government, JeDEM 3(1), 1-21
Pitkin, H. (2004). Representation and Democracy: Uneasy Alliance. Scandinavian Political Studies, 27(3), 335-342.
Renault, A. (2013). Démocratie liquid. En I. Casillo, R. Barbier, L. Blondiaux, F. Chateauraynaud, J-M Fourniau, R. Lefebvre, C. Neveu y D.Salles (eds.), Dictionnaire critique et interdisciplinaire de la participation. Paris: GIS Démocratie et Participation.
Sartori, G. (2005) Teoría de la democracia. El debate contemporáneo. Madrid: Alianza Universidad.
Saskia, R., Welp. Y., Whitehead, L. (2017). Let the people rule? Direct democracy in the twenty-first century. Colchester: ECPR Press.
Saward, M. (2006). The representative.claim. Contemporary Political Theory, 5(3), 297-318.
Saward, M. (2008). Representation and Democracy: Revisions and Possibilities. Sociology Compass, 2(3), 1000-1003.
Saward, M. (2010). The representative claim. Oxford: Oxford University Press
Saward, M. (2021). Democratic Design. Oxford: Oxford University Press.
Sierra, F. y Gravante, T. (2018). Networks, Movements and Technopolitics in Latin America. Critical Analysis and Current Challenges. Switzerland: Palgrave, MacMillan, Springer.
Soriano, R. (2002a). La iniciativa legislativa popular: una institución herida de muerte. Sistema, (16), 111-118.
Soriano, R. (2002b). Democracia vergonzante. Males y remedios para una democracia obsoleta. Granada: Comares.
Suárez, O. y Welp, Y. (2019). ¿Papel mojado? Análisis de la Iniciativa Legislativa Popular en Colombia. Estudios Políticos, (54), 106-126.
Van Dijk, J. (2000). Models of Democracy and Concepts of Communication. En
Kenneth and Van Dijk (Eds.), Digital Democracy. Issues of Theory and Practice. London: Sage, 30-53.
Vestri, G. (2015). ¿La Democracia Líquida como alternativa a la política clásica? Un estudio contextual. Estudios de Deusto, 63(1), 403-422.
Waisbord, S. (2018). The elective affinity between post-truth communication and populist politics. Communication Research and Practice, 4(1), 17-34.
Welp, Y. y Serdült, U. (2009). Armas de doble filo. La participación ciudadana en la encrucijada. Buenos Aires: Prometeo Libros.
Welp, Y. y Zaremberg, G. (2020). Beyond Utopian and Dystopian approaches to democratic innovation. Recerca, Revista de Pensament i Anàlisi, 25(1), 71-94.
Zhang, Y. and Grosi, D. (2020) Power in Liquid Democracy. arXivLabs.
Zhang, Y. and Zhu, H. (2018). Statement Voting. International Association for Cryptologic Research.
Zuboff, S. (2019). The Age of Surveillance Capitalism: The Fight for a Human Future at the New Frontier of Power. New York: Public Affairs.
DOI:
https://doi.org/10.24275/uam/izt/dcsh/polis/2022v18n2/Aguirre
Métricas de artículo
Metrics powered by PLOS ALM
Enlaces refback
No hay ningún enlace refback.
---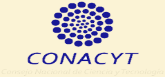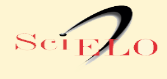 ---
---
POLIS. vol. 18, núm. 2, julio-diciembre de 2022, es una publicación semestral editada por la Universidad Autónoma Metropolitana a través de la Unidad Iztapalapa, División Ciencias Sociales y Humanidades, Departamento de Sociología. Prolongación Canal de Miramontes 3855, Col. Ex Hacienda San Juan de Dios, Alcaldía Tlalpan, C.P. 14387, Ciudad de México, y Av. San Rafael Atlixco 186, Edificio H, cubículo 101, Col. Vicentina, Alcaldía Iztapalapa, C.P. 09340, Ciudad de México; teléfono 5804-4600, ext. 4788. Página electrónica de la revista: polismexico.izt.uam.mx. Correo electrónico: rpolis@izt.uam.mx . Editor responsable: Dr. Martín Manuel Checa Artasu. Certificado de Reserva de Derechos al Uso Exclusivo de Título No. 04-2016-062315314100-203, ISSN 2594-0686, ambos otorgados por el Instituto Nacional del Derecho de Autor. Responsable de la última actualización de este número: Lic. Lourdes Araceli Palacios Roldan, Departamento de Sociología, División de Ciencias Sociales y Humanidades, Fecha de última modificación: 01 de julio de 2022. Tamaño del archivo 6.8 MB.
Las opiniones expresadas por los autores no necesariamente reflejan la postura del editor de la publicación.
Queda estrictamente prohibida la reproducción total o parcial de los contenidos e imágenes de la publicación, sin previa autorización de la Universidad Autónoma Metropolitana.
---
---
Polis México
by
Universidad Autónoma Metropolitana
is licensed under a
Creative Commons Reconocimiento-NoComercial-CompartirIgual 4.0 Internacional License
.
Creado a partir de la obra en
https://polismexico.izt.uam.mx
.
---